Kakao Entertainment's music streaming platform, Melon, held its annual Melon Music Awards (MMA) offline on November 26 in Seoul, returning to a live venue for the first time in three years. The show brought together some of the K-pop industry's biggest artists, much to the delight of over 13,000 fans, who had gathered to celebrate with their favorite singers and celebrities.
Melon, Korea's #1 music streaming app, and the MMA play a special role at the end of each year, with winners selected on membership voting, expert evaluation, and the streaming platform's Melon Chart. The Melon Music Awards date back to 2005.
"The 2022 Melon Music Awards were a great opportunity for us to celebrate K-pop's biggest achievements of the year, which were brought to life not only by the artists but also their fans," said James Lee, Head of Melon Business at Kakao Entertainment. "We'd like to thank everyone for a fantastic year, and as Korea's leading streaming platform, we look forward to continue taking K-pop to the next level."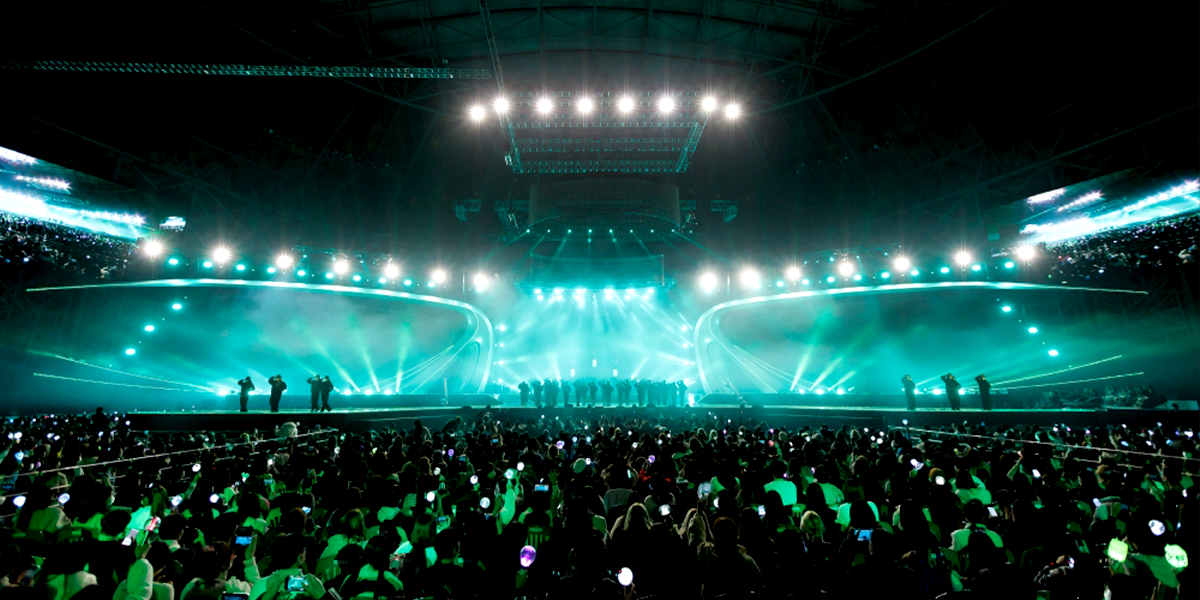 IVE and NewJeans share New Artist of the Year Award, Lim Young-woong wins in five categories.
IVE's "Love Dive" won Best Song of the Year, after topping Melon's monthly chart in June and remaining in the Top 100 ever since. BTS, meanwhile, took home Record of the Year in recognition of its outstanding musical achievements. Both NewJeans and IVE were named New Artist of the Year, while also being awarded as Top 10 artists. In addition to its three other wins, IVE also nabbed Best Female Group Artist.
Trot and ballad singer, Lim Young-woong, won a total of five awards, including the top three categories: Artist of the Year, Album of the Year, and Top 10. He was also selected as this year's Best Male Solo Artist and took home the Online Popularity Award. The singer became Korea's leading male artist after having won two awards at the 2021 MMA and has been dominating the charts with his debut studio album "IM HERO," which has produced favorites such as "Our Blues, Our Life," "If We Ever Meet Again," and his most recent hit "Love Always Runs Away."
In other categories, IU won Best Female Solo Artist, BTS took home Best Male Group Artist, and Charlie Puth won Best Pop Artist for his studio album "Charlie" and a song co-produced with BTS' Jung Kook, "Left and Right."
Among special awards, the Kakao Bank Everyone's Star Award went to BTS, while the Hot Trend Award went to Le Sserafim for its popularity with Gen Z fans. WSG Wannabe won the Project Music Award, Enhyphen took home the 1theK Global Icon Award, while Monsta X and STAYC won the Global Artist Award and Global Rising Artist Award, respectively.
Fans attending this year's awards ceremony were treated to performances by leading K-pop artists, including (G)I-DLE, IVE, Le Sserafim, NewJeans, MONSTA X, Tomorrow X Together, and Lim Young-woong.
Those who missed the 2022 awards ceremony live can watch the full show on the Melon website.